The Nolan Watts Technique
How Nolan Watts Cambridge Massage Therapy works:
Trigger point and static pressure are used to improve circulation
Soft tissue manipulation relieves pressure on entrapped nerves, releases endorphins, increases relaxation, and restores mobility
What to expect from Nolan Watts Cambridge Massage Therapy:
Your own personal treatment program to enhance well-being
Clear communication about your needs and comfort level regarding pressure and questions
State of the art equipment including a Comfort Craft adjustable table (see below) and the patent pending, space age, Stretch-o-later 2011
Your treatment may be integrated with other therapies for optimal benefit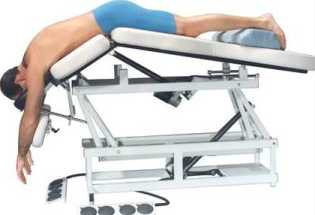 State-of-the-art Comfort Craft adjustable table
Who benefits from neuromuscular massage therapy:
Anyone experiencing pain or discomfort from trauma, stress, surgery, or mean people
People who suffer from repetitive strain syndrome, office workers, athletes, or anyone who engages in repetitive movement.
People suffering from sciatica, back pain, muscle dysfunction, arthritis, fibromyalgia syndrome, and chronic pain
How do we achieve Well-being?
To achieve Well-being, we must be in balance, balance between our physical and mental selves. We feel this can best be achieved through a balanced daily regimen of massage and relaxation, exercise, and nutrition.
Why massage and relaxation?
Massage offers many physical and mental benefits that help us achieve Well-being:
Massage relieves aching muscles and increases our freedom of movement which can help us achieve a more balanced posture. Better posture frees up energy for other things and releases tension, we feel better and more positive about ourselves.
Massage increases circulation. Increased circulation speeds the flow of nutrients throughout the body and eliminates waste products that can make us feel tired or listless. Body tissues repair faster when our circulation is functioning at its peak.
Massage boosts our immune system by relieving stress and increasing flow in our lymph system. This makes us less vulnerable to illness.
On the mental side, massage relaxes and loosens tense muscles which aids in calming the nervous system. When we are calm we sleep better, feel more rested and alert. It may even help us make better decisions in our everyday life! Massage and relaxation can help prepare us for successfully dealing with the challenges we all have to face everyday